Rafting Season 2014/15 starts
Posted by Johannes on Mon June 9, 2014.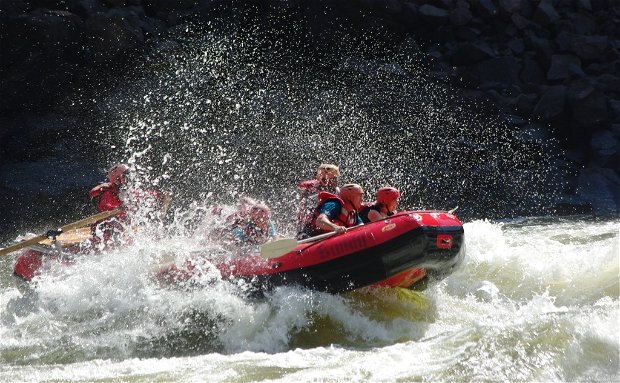 We are happy to announce the begin of the new rafting season on the 11.6.2014
The water level of the Zambezi has finally dropped enough to launch our rafts at rapid # 14. Come and enjoy the ride through large rolling waves and big rapids. It is possible for a raft to flip if the crew elects to challenge the biggest waves head on. It is also possible to finesse these same rapids and navigate them safely without flipping. Our experienced guides have the knowledge of the river and the skills to do it either way: challenge the strength of the river and risk flipping or skilfully run the rapids while ensuring that you don't flip or fall out. Either way, safety comes first; our guides make sure that your trip is safe and enjoyable. We don't challenge the strength of the river if we don't think it is safe to do so.