Low Water Season starts 29.7.2016
Posted on Fri July 29, 2016.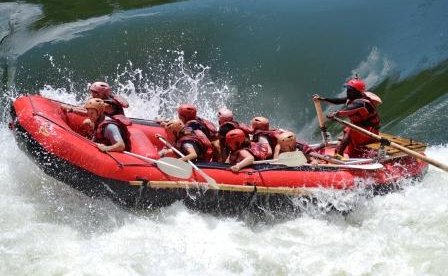 Zambezi White Water rafting available from rapid #1!
We are happy to inform you that the Low Water Rafting season is now open!  We will start our daily trips from rapid # 1 up to rapid # 25. Full Day, Half Day morning & afternoon trips as well as overnight trips are available as from now. 'Swimming under the Falls' to be coming soon!  Please send you inquiries to info@bunduadventures.com and check our specials on the website www.bunduadventures.com.