Low Water Rafting still open 2016
Posted on Fri January 15, 2016.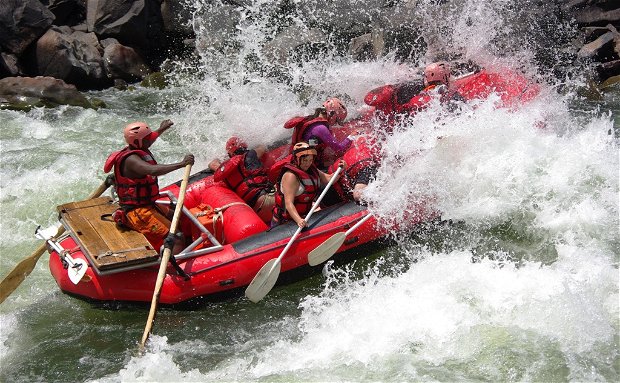 Although the water level is rising continuously we are still open for the low water rafting trip.
'Swimming under the Falls' had to be closed a week ago due to the rising water level of the Zambezi, but we are still open for the Low Water Rafting trip from below rapid # 1 - 25, including the world famous rapids #4 Morning Glory, #5 Stairway to Heaven, #6 Devil's Toilet Bowl, #7 Gulliver's Travel, #8 Midnight Diner, #11 Overland truck eater, #13 the Mother, #15 the Washing machine, #18 Oblivion… This section of the Zambezi is considered to have the best rafting rapids on the planet!!!